The man behind Taylor Made Container Homes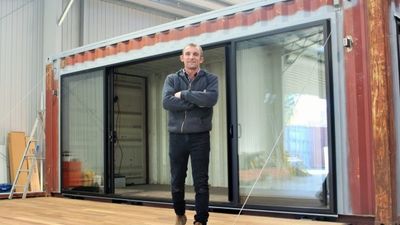 Darryl Taylor lives and breathes shipping containers.
By his own admission Darryl Taylor "stumbled into" the business of designing and building container homes. A panel beater and painter by trade, he hit on the container idea after he and his wife Bernice moved in together and needed storage space as well as a spare room. As he is quick to point out he is "not an engineer" but has always liked making and building things.
The original container prototype was half storage and half comfortable spare room. Soon after, Darryl was approached by someone from Blenheim asking if he would build one for him, too. More inquiries followed and Darryl and Bernice moved to Cromwell from Invercargill to set up their budding business.
Darryl personally oversees each project to and works closely with clients ensuring they get exactly what they want, whilst taking care of all the pesky legal paperwork around consents and compliance.