Check out our latest container project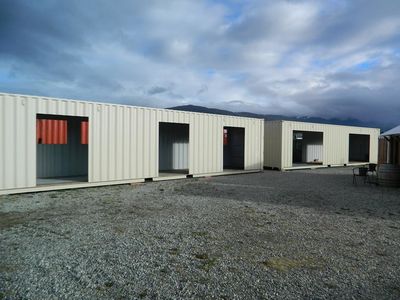 We are currenlty working on a large accommodation complex consisting of three 40ft containers. Check back in later to see that finished product, which will contain six ensuite double bedrooms along with a communal kitchen and lounge area opening out onto a fully decked area.
Once completed this complex will be transported to the Chatham Islands for installation where it will house workers onsite.